Road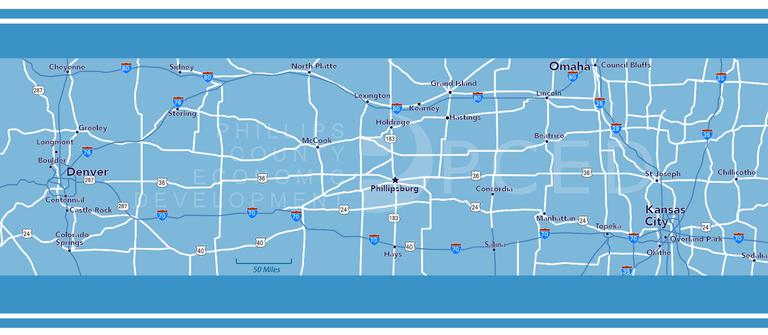 Phillips County sits at the midway point between two major east-west Interstates:
I-70 linking Baltimore with I-15 in Utah. (I-15 connects San Diego with the Canadian border in Montana) and,
I-80, the Transcontinental Interstate linking New York with San Francisco.

Join I-70, 51 miles to the south of the county at Hays, Kansas.
Join I-80, 48 miles to the north of the county, 16 miles west of Kearney, Nebraska
Phillips County is intersected by the north/south trucking route US-183, which connects I-90 in South Dakota with Corpus Christi,TX.
​
US-36 passes east/west through the center of Phillipsburg, linking Uhrichsville, Ohio with Estes Park, Colorado.