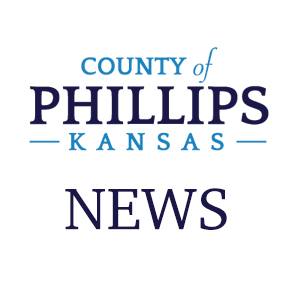 NEWS RELEASE
FOR IMMEDIATE RELEASE                                                                                                               March 16, 2021
Vaccinations for Covid-19
Yesterday Governor Kelly announced that Phase 3 & 4 will open in Kansas on Monday, March 22.
Therefore, we are asking that anyone wanting vaccinated to please contact us to get scheduled.
Anyone 18 years of age or older is eligible to be vaccinated as long as you have not had another type of vaccination in the last 14 days.  In addition, you should not get any other type of vaccination between the two doses of COVID vaccine.
We can't guarantee what type of vaccine you will get.  The differences in the three approved for use in the United States is negligible.  The best vaccine to get is the one available at the time.
To get on the list to be vaccinated, please contact one of the entities below with your name, contact number, age and occupation.  You will then be contacted by a scheduler when a dose is available for you.
Phillips County Health Systems           Phillips County EMS                Phillips County Health Department
785-543-5211                                      785-543-6805                          785-543-6850
Pete Rogers
Phillips County Health Officer